Alumnus' Winning Ticket for Bulls Engineers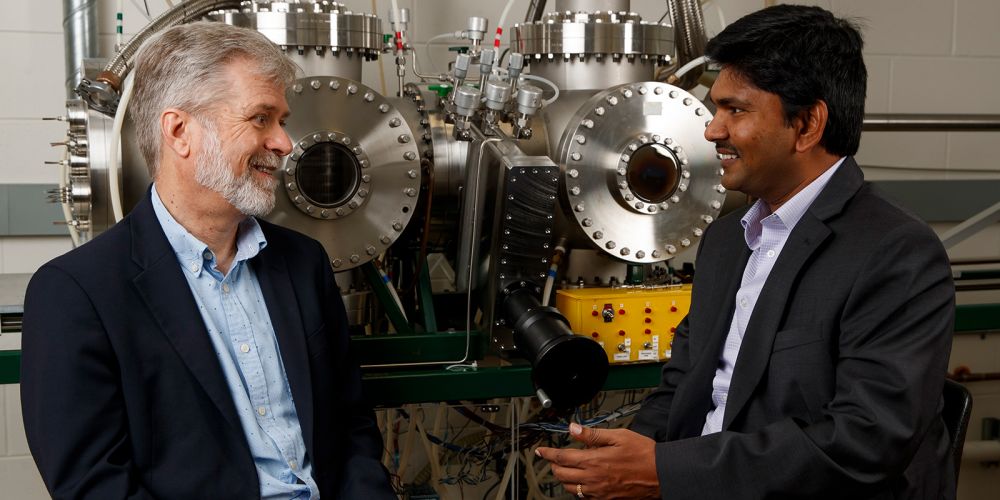 When Tampa business owner Krishna Barri '03 won $14.5 million in a December 2018 Lotto drawing, he decided to share his good fortune. Barri made a $500,000 gift to create three fellowships for doctoral students, two of them endowed, in the USF College of Engineering's Department of Electrical Engineering, where he earned his master's degree.
Barri said the large philanthropic gift is his way of paying it forward for the support he received when he began his graduate studies in 2000.
Most importantly, according to Barri, that help included work as a research assistant to Professor Chris Ferekides, who is now the interim chair of the electrical engineering department.
"If he didn't provide that job to me it would have been a disaster," he said, adding that paying his way for three years also involved other campus jobs.
When Barri, an occasional lottery player, realized he won millions of dollars from one of 10 tickets he bought at a local grocery store there was no hesitation as to what to do with some of the money.
"I immediately thought about Chris," he said, because "I don't want to change my lifestyle, I want to change people's lives."
That kind of response to such good fortune did not surprise Ferekides who kept in touch with his former student.
In the years since graduation, Barri co-founded W-B Solutions, an IT services and staffing company in Tampa, which has grown to employ more than 100 people.
While Barri has accomplished considerable professional success, it wasn't his original plan. He intended to pursue his doctorate, but the need to earn a living took precedence, so his academic dreams were put on hold.
"What he couldn't have, he's making possible for others," said Ferekides.
The fellowships are named in honor of Barri's parents Nageswara Rao and Tulasi Barri, and his brother-in-law Raghavendra Rao Palepu, all of whom he credits for his success.
Helping others achieve their goals is an act that aligns with what Barri values in life.
"Education is the greatest gift you can give somebody," Barri said.