USF Health is on the Rise: Making a Mark on the College of Medicine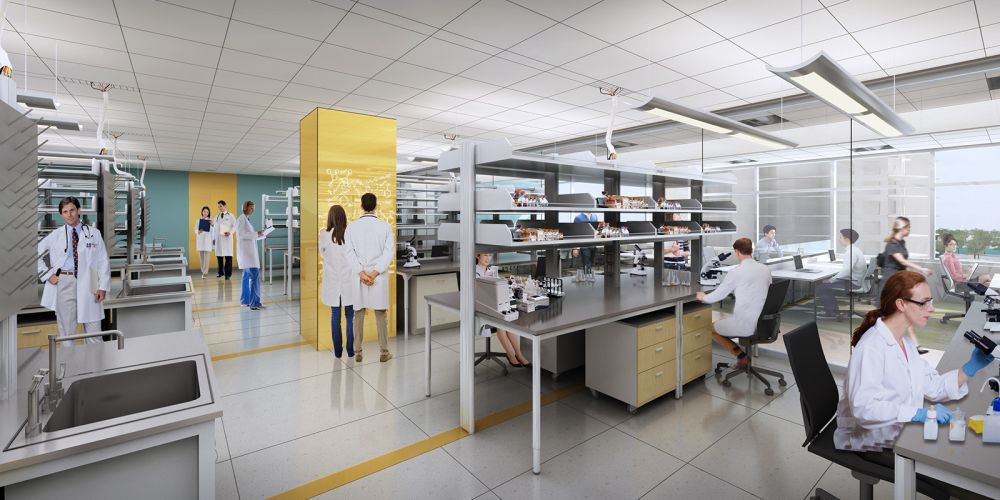 Dec. 11, 2019
On January 13, 2020, the doors of the USF Health Morsani College of Medicine (MCOM) and Heart Institute will open for the first day of class, launching a new era for USF Health.
The 13-story, 395,000 square foot building will house more than 1,800 students, faculty, researchers and staff — equipping them with world-class laboratories, technologically advanced lecture halls and learning spaces, and research facilities to help pioneer discoveries for cardiovascular health and shape the next generations of physicians.
The new building is inspiring a wave of philanthropic gifts from alumni and supporters eager to leave their mark on the medical school.
During the 2018-19 academic year, Charles and Nancy Lockwood and Valerie Riddle B.A. '84, M.D. '89, each gave $100,000 to name collegia learning community suites. Furnished with a kitchenette, comfortable seating and tables, the suites provide a "home away from home" for students in the college's 10 learning communities, which promote peer and professional mentoring.
Another space called Legacy Commons is creating the perfect opportunity for alumni to be involved in the new medical school. A central gathering place for students, Legacy Commons will pay tribute to the past by adorning the area with class photos, memorabilia and college artifacts. So far, 74 MCOM alumni have donated a total of $380,000 in support of Legacy Commons. As the future of medicine walk the halls, the walls of Legacy Commons will reflect the names of alumni donors, forever etching them in history.