Transforming Lives Through Science and Philanthropy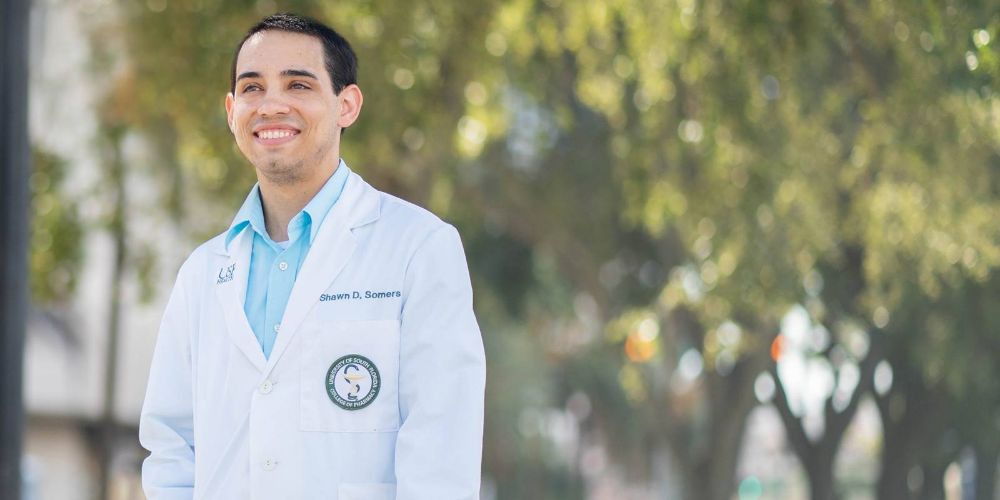 Dec. 21, 2020
At Bristol Myers Squibb (BMS), a global biopharmaceutical company, they follow the science — and it leads them to a company philosophy centered around not only improving patient outcomes, but also strengthening communities.
"Our vision is very much around transforming patients' lives through science, but our responsibility as a company goes beyond medicine," said Anne Marie Lapczynski, site lead and vice president of people services, who is based at Bristol Myers Squibb's Tampa location. "We also care very deeply about the communities where we live and work."
Lapczynski said the company supports programs, initiatives and organizations that help improve health, expand research opportunities, and promote and expand STEM education.
This passion for science and service led BMS to open a location in the Tampa Bay region, in part because of the large university presence in the area. Recognizing that students are the scientists of tomorrow, BMS prioritizes the support of a strong STEM talent pipeline in the local community.
In the years since they opened their Tampa location in 2014, they have given to a wide variety of causes at USF, including the largest single gift to scholarships in the history of the USF Taneja College of Pharmacy. The company has also supported the university's supply chain management program, Women in Leadership & Philanthropy, Veteran's Success initiatives and more.
In the 2019-20 academic year, BMS provided more than $250,000 to support students, programs and community initiatives, their highest level of giving to USF yet. This included a $150,000 gift to name the Bristol Myers Squibb Heart Institute Seminar Room in the new Morsani College of Medicine building in downtown Tampa.
They also supported WE-CARE, the Workgroup Enhancing Community Advocacy and Research Engagement, with a $90,000 gift. The mission of WE-CARE — to advocate for minority and medically underserved communities by encouraging participation in research to improve patient outcomes in those communities — fits right in with the Bristol Myers Squibb vision. Lapczyski hopes the gift will make sustainable differences not only in research, but in application when addressing health care disparities.
"From the very beginning, Bristol Myers made it very clear that, as a company and as a culture, their main focus is on the health of people in their communities," said Kevin Sneed, PharmD, dean of the Taneja College of Pharmacy. "And that really aligns directly with our culture here at the University of South Florida."
Investing in USF is a commitment to student success. It's evident from the company's support of USF that Bristol Myers Squibb shares the university's passion for empowering students, who represent the future of our community.
"Students are our next generation of scientists and leaders," Lapczynski said. "Anything we can do to support their learning and provide those opportunities for growth helps them develop but will also lead to stronger research in the area."