History-making Gift for the College of Medicine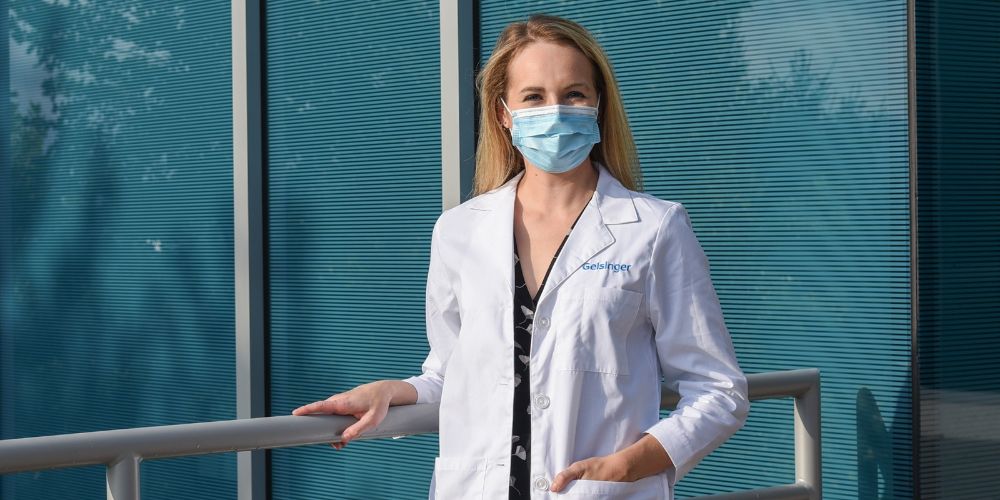 Dec. 21, 2020
The gift arrived in a manner befitting the donor, quietly and generously.
When Jack Ross passed away on July 18, 2019, at the age of 98, he left an estate gift worth more than $4 million to the Jack F. Ross Medical Scholarship, the largest single gift to scholarships in the history of the USF Morsani College of Medicine.
Ross, a psychiatrist who served as courtesy faculty in the Department of Psychiatry at USF for 20 years, established the fund in 1998 with $150,000 to support scholarships for students pursuing a Doctor of Medicine.
Originally from Lockport, NY, near Buffalo, Ross served in the Army during WWII. He went to medical school at the University of Michigan, and went into private practice in Cleveland, Ohio, for many years before relocating to Tampa to work at the James A. Haley VA Hospital.
Though he never married or had children, he stayed close with his brother and enjoyed many long-term friendships with colleagues and neighbors.
"One of the other residents said he was such a charming man, and he was," said Dorothy Allen, a fellow resident and friend of Ross' in University Village, where he moved after retiring in his mid-80s.
Even in retirement, Ross stayed busy, buying season tickets for the orchestra and opera and taking classes at USF's Osher Lifelong Learning Institute.
He also quietly supported the causes closest to him. At USF, this included his medical school scholarship, but also creating the Jack F. Ross Piano Scholarship in the College of the Arts and supporting the Music Building Fund. (Ross' brother was a singer, and according to Allen, Ross would accompany him on piano. The two traveled all over the world to perform.)
But by all accounts, Ross was humble and modest and never desired recognition or trinkets in return for his gifts.
"He never wanted to be advertised. He just wanted to do it quietly," said Allen.
Instead, he was always interested to learn about what his giving made possible.
To date, his scholarship in the College of Medicine has benefited 13 students, a number that is expected to increase greatly thanks to his transformational estate gift.
The most recent recipient of the scholarship, Catherine Doyle, first thought of becoming a doctor in the fifth grade when a classmate was diagnosed with leukemia. She earned a Bachelor of Science in biochemistry from Boston College, before enrolling at the USF Morsani College of Medicine in 2016.
Originally from Pennsylvania, just outside Philadelphia, Doyle was attracted to the college by its reputation, facilities and opportunities for research, as well as the faculty.
"The support I have received during my time at the Morsani College of Medicine has been outstanding," she said. Doyle was also excited by the SELECT program, which allows for students to complete the two clinical years at one of the nation's top health networks, the Lehigh Valley Health Network in Allentown, Pennsylvania.
Though she is pursuing her dream career, Doyle admits the cost of medical school is a large financial burden.
"Dr. Ross' scholarship has been a huge help for me in that regard," she said. "I'm sorry I never met Dr. Ross and will not get the chance to tell him how appreciative I am of his generosity and how thankful I am for his support of medical students like myself in helping me pursue my dreams."
Doyle said she would want him to know that she plans to pay his acts of generosity forward by doing something similar in her life for others.
For now, she is in her first year of an orthopedic surgery residency at Geisinger Medical Center in Danville, Pennsylvania, and though she is not exactly sure where she would like to practice, she does know she wants to be in an area where she can connect with the community and be involved in the education of medical students and residents.
A future made possible, in part, thanks to Jack Ross' quiet generosity and just one of the many young lives that he will continue to influence.