Fellowship Drives Hands-Free Research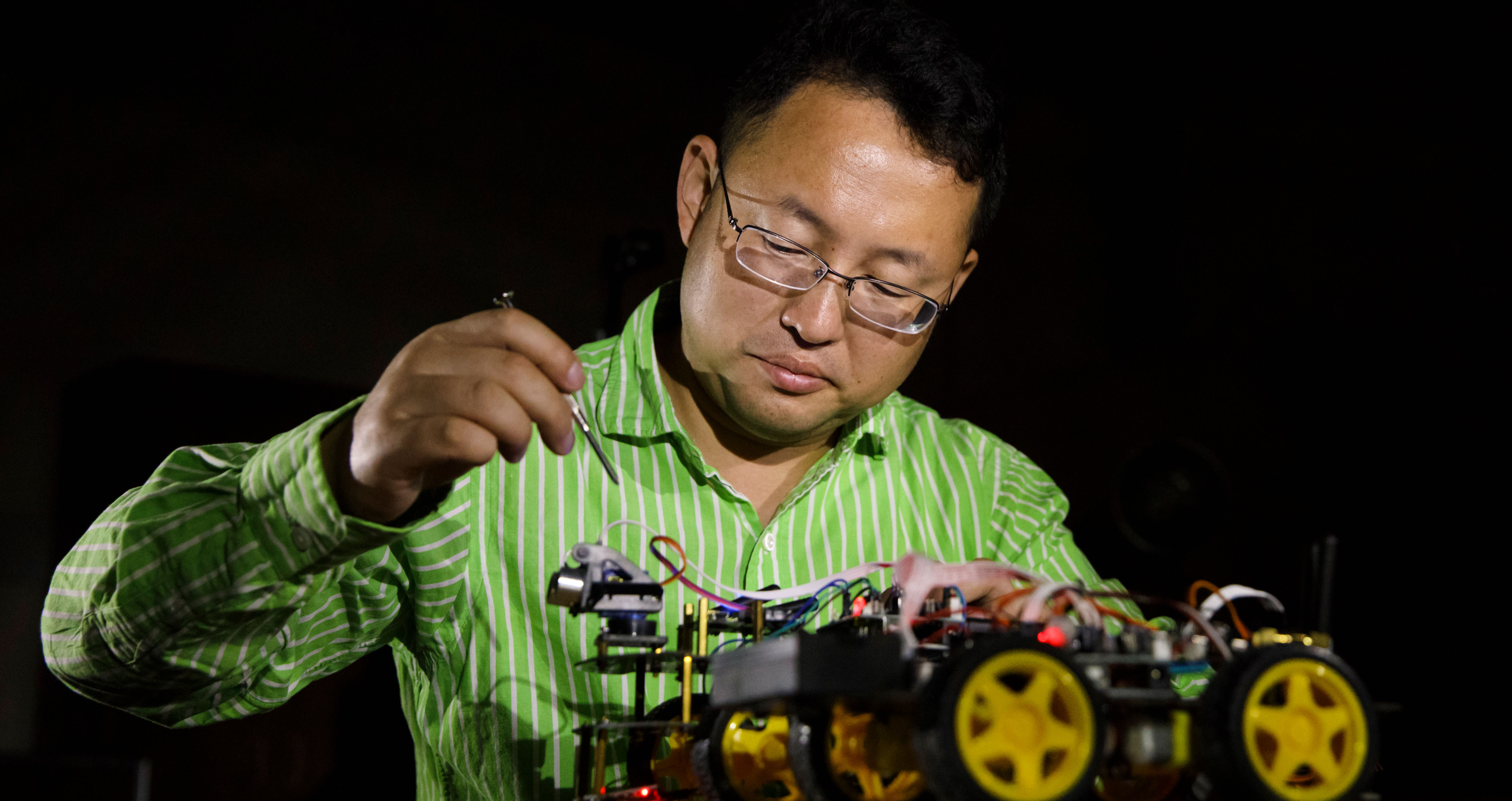 Dec. 1, 2016
Imagine a world without car accidents, rush hour or congested parking lots. To some this sounds like a far-off nirvana, but to Dr. Xiaopeng "Shaw" Li, it is an imminent future we need to plan for now.
"As autonomous and electric vehicles hit the road, a lot is still unknown about how they will interact with other vehicles," said Dr. Li, an assistant professor of transportation at the USF College of Engineering and the first recipient of the Susan A. Bracken Faculty Fellowship. "My goal is to better manage autonomous and electric vehicles to achieve a faster, greener and overall safer transportation system."
The Susan A. Bracken Faculty Fellowship has been critical in furthering Dr. Li's research at USF and abroad. Over the past year, Dr. Li used his fellowship funding to begin developing a reduced-scale autonomous traffic testbed in his lab complete with programmable robot cars to use for experiments. It has also enabled him to travel to present his findings and collaborate with other top institutions around the world to expand his research impact and advance his theories.
For USF College of Engineering alumnus William Bracken '89, '94, the driving force behind the gift to create the endowed faculty fellowship was two-fold – to repay the school that gave him his start, and to thank his wife who has been there from the start.
"USF took a chance on me, even though I wasn't an academic superstar," said Bracken. "I've enjoyed a good measure of success in engineering that I wouldn't have otherwise."
Through their business, Bracken Engineering, Susan and William Bracken have supported the college in many ways, including the creation of a lecture series, scholarship and the hiring of numerous USF interns and recent graduates.
"I've received a great deal of attention and recognition from giving back to USF," said Bracken, "but Bracken Engineering isn't me alone. I'm the engineer but Susie and I built this business together. It wouldn't exist without her so this fellowship is a way to recognize her incredible contributions to the business and to USF."