2020 WLP Fall Symposium Celebrates a Milestone Anniversary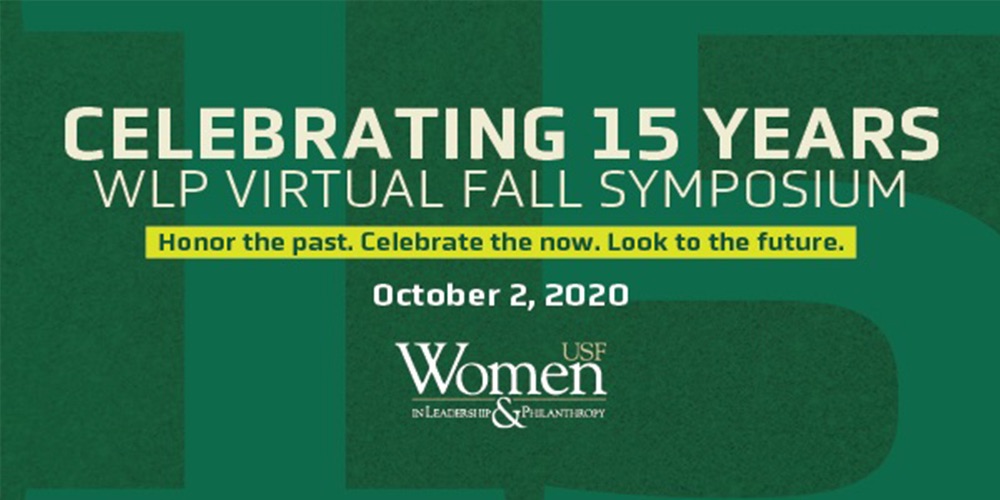 Oct. 5, 2020
This year's Women in Leadership & Philanthropy Fall Symposium was unlike any before, a virtual celebration due to the ongoing coronavirus pandemic. Though attendees were separated in body, they were united in spirit.
Presented for the eighth year in a row by Florida Blue, with significant support from Valley Bank and additional support from TECO, Pilot Bank, Bristol-Myers Squibb, WLP member Jane Morgan, JP Morgan Chase and the Rays/Rowdies organization, the 2020 Fall Symposium premiered on Oct. 2. The virtual event was an ideal format to reflect on WLP's 15th anniversary and the people and programs that make the organization an engine for change throughout the University of South Florida's campuses and the Tampa Bay region.
WLP began in 2005 with a small group committed to the idea of creating Tampa Bay's first philanthropic organization focused on developing and nurturing the intellectual and leadership potential of women at USF.
In the years since then, WLP has enriched lives and created opportunities for thousands of students and faculty members through scholarships, research grants and mentoring and leadership development programs.
A highlight of every Fall Symposium is the student speaker, and this year was no different. Gretchen Stewart, a third year WLP scholar and doctoral candidate, spoke candidly about viewing uncertainty as "something not to be feared, but to be harnessed as a powerful catalyst for hope, transformation and enduring impact."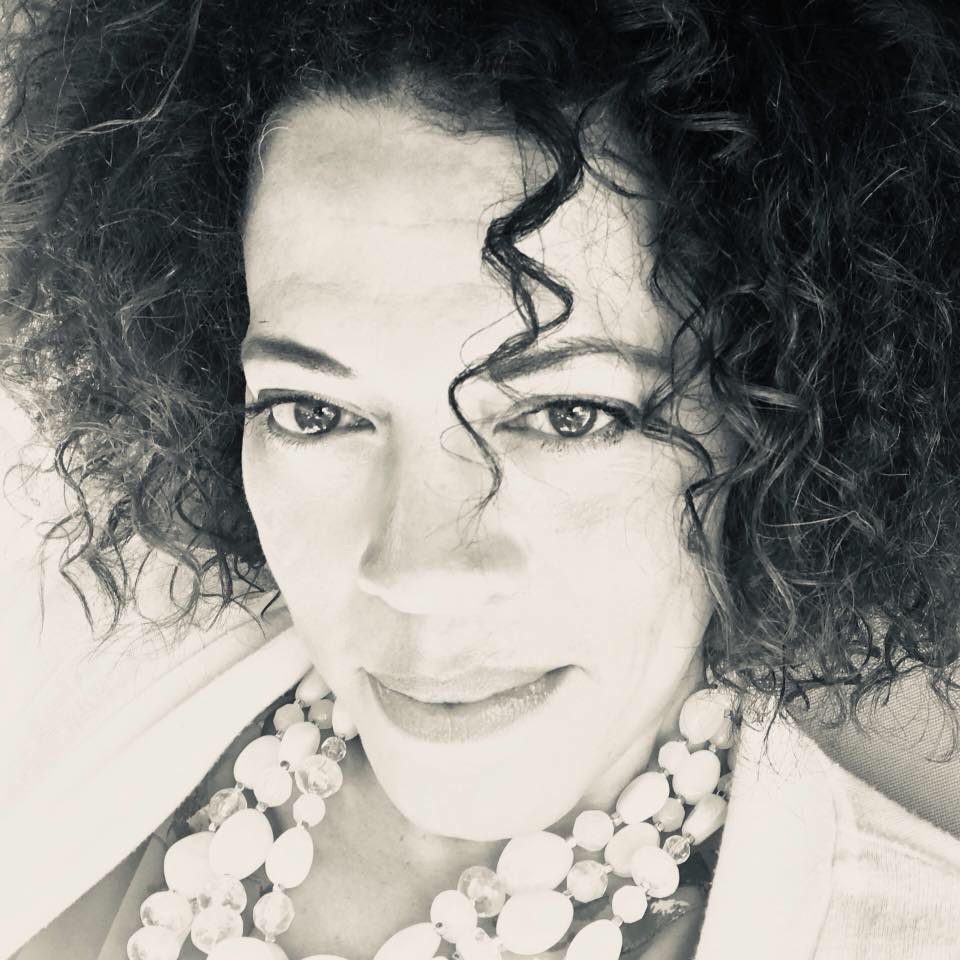 Stewart's own mother traded college and the dream of becoming a journalist for the uncertain road of single parenthood. Together, they faced many uncertain times, wondering how to pay bills, stand up to discrimination and, for Stewart, how to fulfill her promise after dropping out of school at 16.
Instead of crumbling under the weight of these challenges, Stewart learned to "harness the uncertainty." She went back to high school as an adult and then became the first in her family to graduate from college. She spent more than a decade in public education and earned a Nobel Peace Prize nomination for walking more than 4,000 miles across the U.S. for global nuclear disarmament.
"Yet, despite defying the odds and finding success, I still felt incomplete. Like my life lacked its true purpose," said Stewart.
Then in 2006, Stewart became a parent to a child with special needs.
"When my son was born, I was thrust into something unexpected, without warning, without choice and without knowing day-to-day what would happen next," she said. She began to ask questions and research.
The uncertainty she faced led her to her life's purpose — to create an educational home for children like her son.
"This former high school dropout decided to build a school," she said. In 2016, Stewart left her job as a public school teacher to enroll full time at USF to pursue her doctorate in special education with a specialization in autism and neuroscience.
Her ultimate goal is to create an innovative, inclusive K-12 school that combines teaching and learning strategies informed by brain science with world-class academics. Smart Moves Academy, the first of its kind in the U.S., is set to open in fall 2022.
"This school will transform the lives of some of our most extraordinary, yet extremely vulnerable children, offering them the opportunity for a real future while changing the trajectories of entire families," she said.
But this spring, the financial crisis resulting from the pandemic almost ended her time at USF — and Smart Move Academy with it. Hearing her story, WLP member Jane Applegate awarded Stewart the inaugural WLP/Dr. Jane Applegate Promising Scholar Award, and thanks to this support Stewart is back on track to graduate in May.
"I would not be standing in front of you today having made this, the very first public announcement about the opening of my school, if it were not for the generous and heart-led donors of WLP, who gave during uncertain times to ensure that the bright, dedicated WLP scholars who I represent today are able to achieve their dreams through higher education," said Stewart.
Stewart closed the Symposium with the message that WLP is not just the name of a group of individuals seeding success in others.
"WLP truly shows up for their students and represents certainty through uncertain times," she said.