A Patron of the Arts Leaves Legacy Gift for USFSP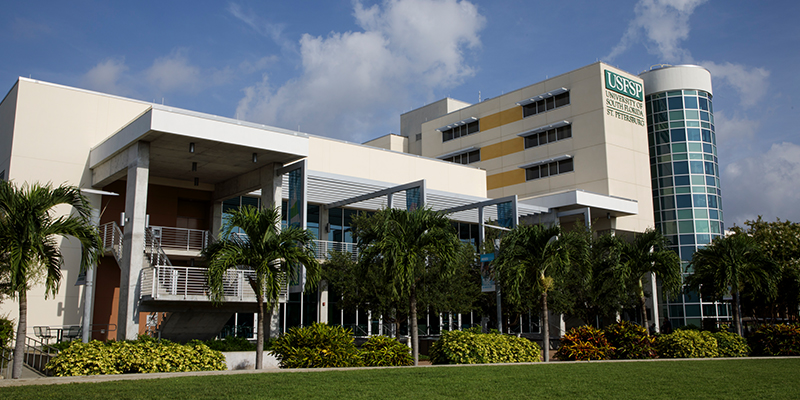 By all accounts, Josephine Hall was a sweet and spunky lady who loved to travel the world and made friends absolutely everywhere she went.
The daughter of a concert pianist, Josephine had a deep love for music and cultural experiences. She traveled frequently between her condo across the street from the University of South Florida St. Petersburg (USFSP) and an apartment near Central Park in New York where she frequented art galleries, museums and the symphony.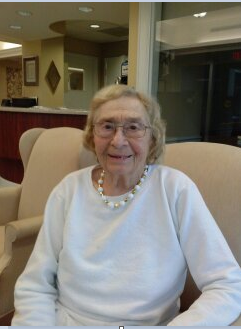 "She was an absolute firecracker," said Cynthia Orozco, Josephine's longtime lawyer and friend. "But she had a generous heart, too. When she passed at 98, she donated her entire estate to five organizations. She wanted to give to causes that were important to her – that was her legacy."
Part of that legacy included a $2 million gift split evenly between the University of South Florida St. Petersburg and the USF Nelson Poynter Memorial Library.
Martin Tadlock, Regional Chancellor of USF St. Petersburg, announced the gift at the USFSP Campus Board meeting on October 25. In honor of Josephine's passion for the arts, Tadlock is allocating the $1 million gift to the campus to support the arts program at USFSP.
"We are honored to receive this generous gift from Ms. Hall and truly appreciate her dedication to the Nelson Poynter Memorial Library and to USF St. Petersburg as an institution," said Tadlock. "Her donation allows us to further enhance our incredible library and invest in the arts. This gift will impact the lives of our students far into the future."
Tadlock also issued a challenge for the university to raise a matching $1 million for both the arts and the library at USFSP to follow Josephine's gifts.
"The University of South Florida is stronger because of the many community supporters who believe in our mission," said USF President Judy Genshaft. "We are deeply grateful for Ms. Hall's contribution to the arts and the library at USF St. Petersburg, which will have a lasting impact on the lives of our students for years to come."
Although the size of her gift was a surprise, Josephine's relationship with the university was well established for decades. She registered as a senior citizen auditor in 1983 and attended history, art and psychology classes at USFSP for years. She was also a regular visitor at the Poynter Library and attended numerous campus events and lectures.
"We are so grateful to Josephine Hall for making such an impactful gift to the University of South Florida St. Petersburg and the USF Nelson Poynter Memorial Library," said Joel Momberg, CEO of the USF Foundation. "We're honored that Ms. Hall believed so deeply in USF St. Petersburg. Her love of the arts and the Poynter library are now part of a wonderful enduring legacy – supporting generations of our students as they pursue their dreams."
"Josephine Hall is fondly remembered as someone who saw the library as a place that inspires lifelong learning and intellectual transformation," said Poynter Library Dean Catherine Cardwell. "Her gift will directly support the student experience at USFSP as well as our commitment to the intellectual and cultural life of our community. Ms. Hall's generosity will touch the intellectual lives of our students and community for years to come."