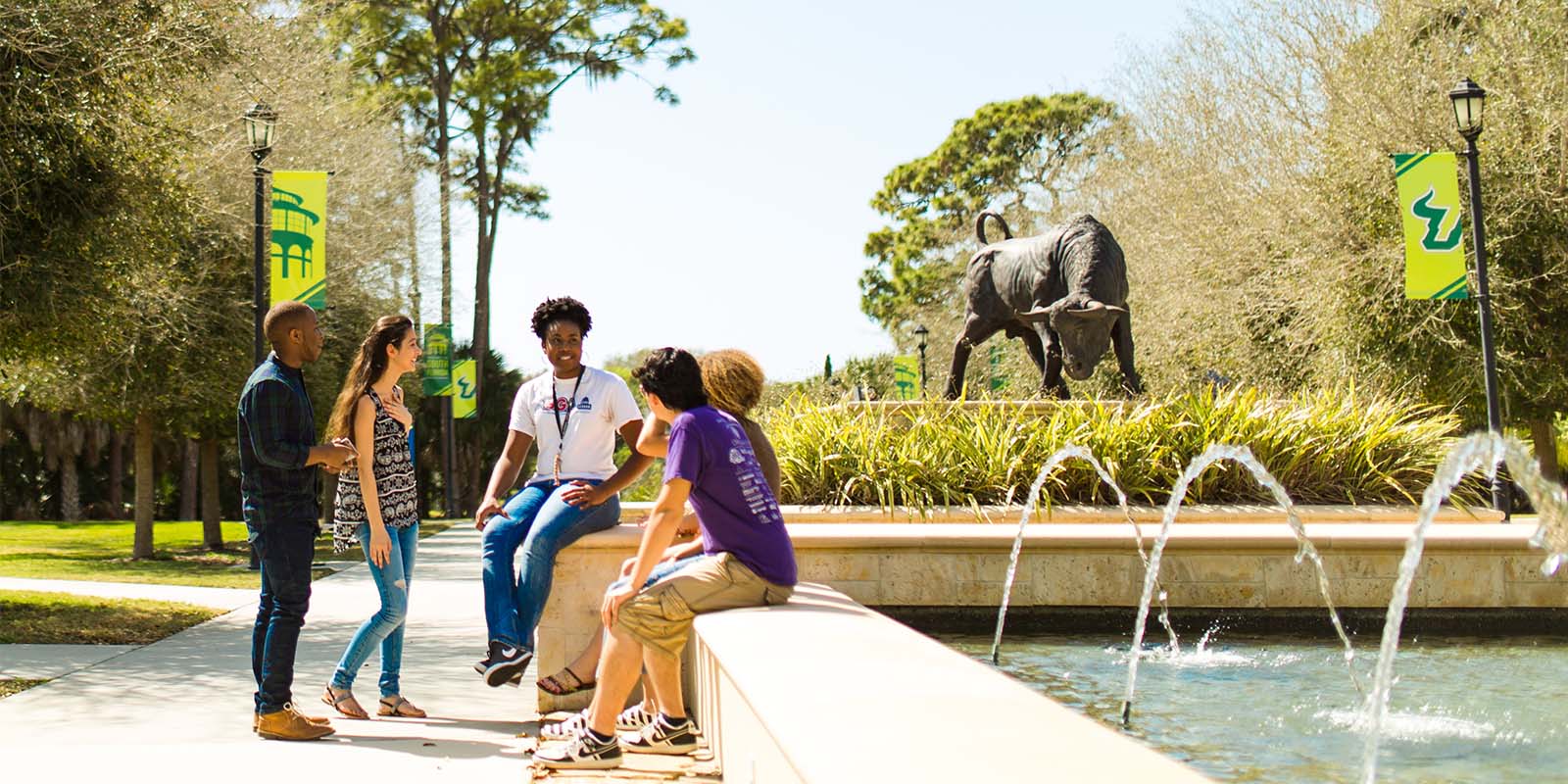 Dec. 3, 2021
Tom and Carol Beeler always believed in the power of philanthropy to create a more diverse and equitable community, and when the couple traded their Michigan winters for Florida sunshine, they resolved to bring that philosophy with them.
Their latest philanthropic effort follows that theme. In 2020 and 2021, working with the USF Sarasota-Manatee campus, the couple provided seed funding — matched by $10,000 each from the Gulf Coast Community Foundation and the Community Foundation of Sarasota County — to create an innovative, forward-thinking initiative emphasizing diversity, equity, inclusion (DEI) and life skills.
The Beelers have also provided a generous legacy gift that will support the program well into the future.
Launched as a pilot in 2020, the program, formally called the USF PAInT IDEIL Program, combines ideas advanced by USF's Florida Center for Partnerships in Arts-Integrated Teaching (Center for PAInT) with the Beelers' commitment to incorporating diversity, equity, inclusion and life skills (IDEIL).
The Beelers have personally mentored 16 students to date. Without exception, all these students have benefited by embracing DEI and learning life skills.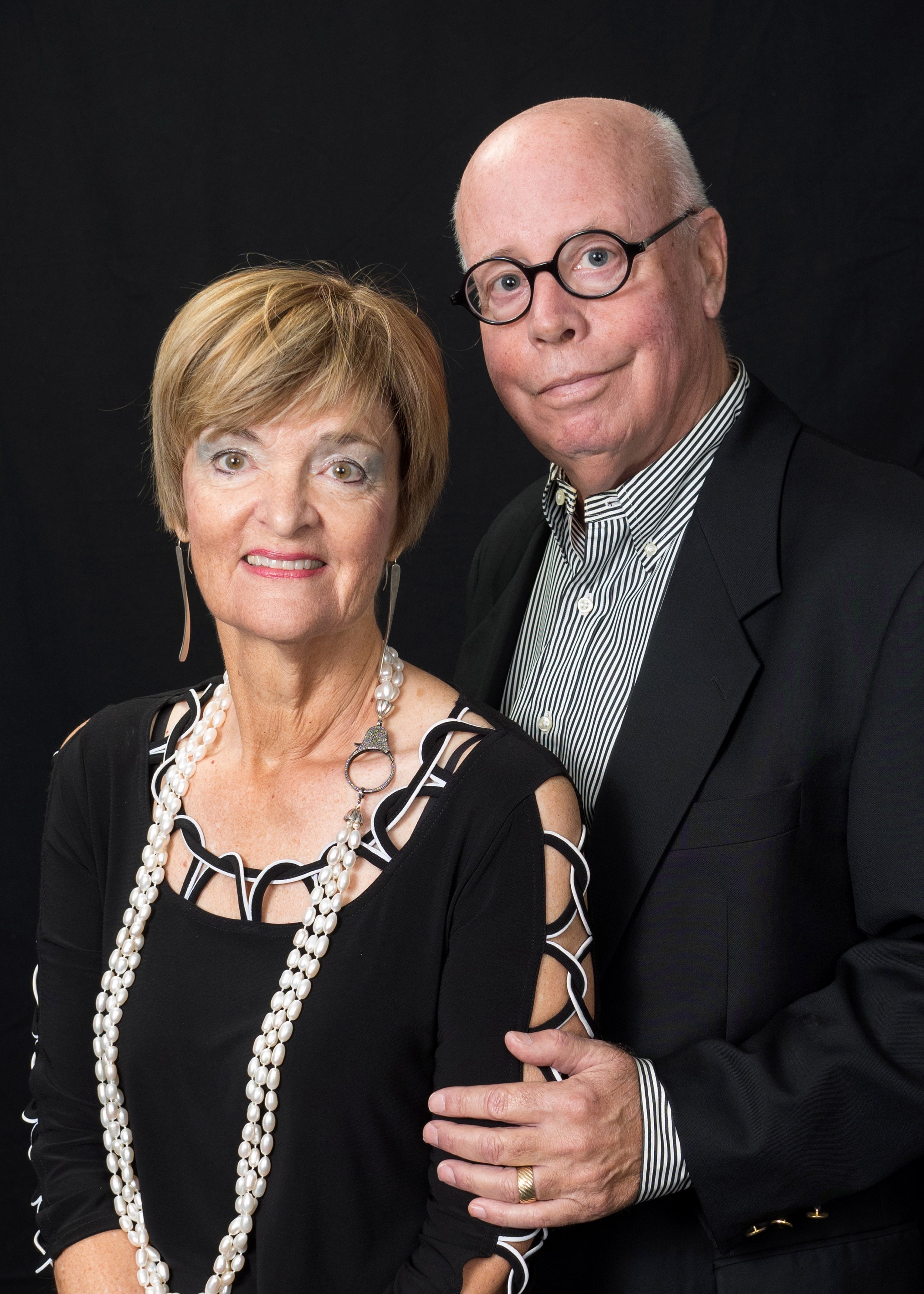 "When we are gone, we need a solid program and a solid institution to continue this training. Hence the IDEIL Program at USF," says Carol Beeler.
To oversee the effort, they reached out to Denise Davis-Cotton, director of the Center for PAInT. Davis-Cotton worked with Bernadette Bennett '86, a member of the curriculum and instruction department in Sarasota County Schools, Michael Shelton, former executive director of the nonprofit arts group Embracing Our Differences, and Carol Beeler to develop the teaching modules.
The training needed to be flexible as it would be used by a diverse group of organizations, including some arts and some educational institutions, with a wide range of ages typically from 5 to 22. A "train-the-trainers" program was designed so organization leaders could use the material to customize instruction to their specific student groups.
For the program's first year, Davis-Cotton developed a self-paced, online course to introduce DEI concepts and life skills to the organizations and provide sample activities, role-plays, scenarios and other resources to guide them in implementing DEI practices and life skills. This way, says Davis-Cotton and Bennett, training can be most impactful and flexible over time. The pilot groups testing the program heartily agree.
The program unites arts organizations and schools in an outreach effort to address opportunity gaps in under-resourced communities. However, before the groups can begin to impact student growth and development, they must first increase leadership awareness about diversity, equity and inclusion and how DEI values can impact them for the better.
"The Beeler program is important, because it empowers teaching artists and educators to engage in equity work that strengthens social cohesion, promotes shared values and celebrates the heritage, histories and cultural identities of an inclusive community," Davis-Cotton said.
Upon completion of the program's evaluation phase, the Beelers identified a network of arts organizations, colleges and schools — including the Circus Arts Conservatory, Florida Studio Theatre, New College of Florida, the Ringling College of Art and Design, the State College of Florida, the Visible Men Academy charter school, the Westcoast Black Theatre Troupe and Booker Promise, a college-readiness initiative at Booker High School in Sarasota — where the IDEIL Program will be implemented.
"Beyond that, the sky's the limit," says Carol Beeler. "We're designing the program for wide implementation."
The education and wellbeing of young people has long been a central feature of the Beelers' philanthropy. When the couple arrived in Sarasota nearly two decades ago, they resolved to make a difference in their new hometown, but in reaching out to help others, they noticed that not everyone who needs support always has access to life-changing resources. This seemed especially true when it came to educational opportunities afforded to low income and minority students.
"Education is something that should be accessible to everyone, especially those who are most vulnerable and difficult to reach," Carol Beeler says.
Now more than ever, she says, outreach and support are necessary to help young people succeed in life and embrace those who are different than themselves.
"Given what is happening in our country and the need for understanding on issues of race, I believe this program will contribute to moving that dialogue forward in a meaningful and respectful way while helping young people to understand more about the world and themselves, and to embrace others of different races and backgrounds," she says. "For the sake of our community, we all need to embrace these ideals."
Sadly, Tom Beeler died on May 10, 2021, but the couple's dedication to the USF PAInT IDEIL Program continues thanks to their generous legacy gift that will ensure their values and commitment to young people — and their education — will endure.
For more information about the IDEIL program or Center for PAInT, please contact Denise Davis-Cotton at ddaviscotton(at)usf.edu.