A Fitting Tribute to a Student of the World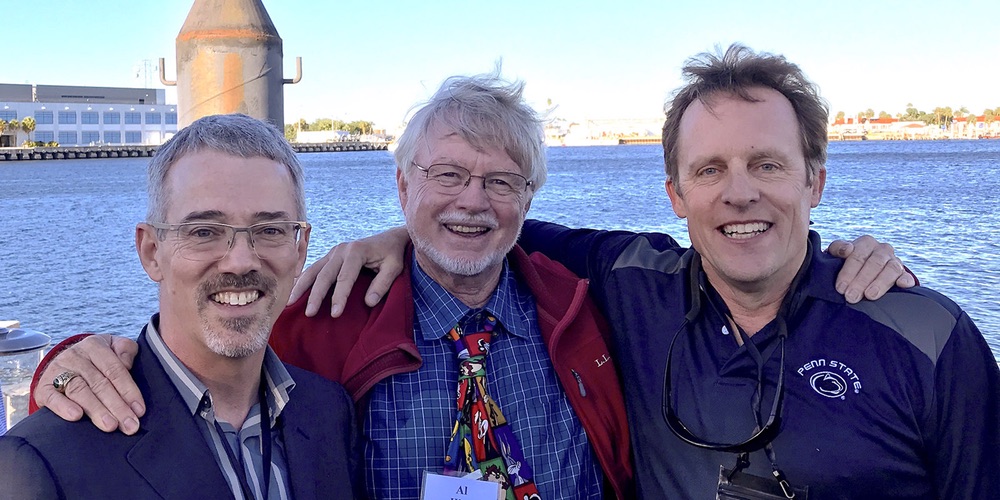 June 26, 2019
For Al Hine, exposure to different cultures through travel was a highlight of his career. But it wasn't something he planned.
"It just kind of happened," said Hine, a professor emeritus who taught in the USF College of Marine Science for nearly 40 years. Over the course of his career, Hine traveled all over the U.S. and the world for research, professional conferences and sheer curiosity — including countries in western Europe, Japan, New Zealand, multiple trips to Australia and a field summer in Iceland.
For instance, he once took a day off to walk around Montecatini and Lucca in Tuscany to learn about the pre-Romans, the Etruscans.
"It has absolutely nothing to do with oceanography, but it's just part of world history and human history. You become a real student of the world," he said.
As often as possible, Hine would bring along students. For example, he took one of his graduate students to a science workshop in Granada, Spain, where they embarked on a field trip around southern Spain learning about the early geologic history of the Mediterranean Sea. Hine also made sure that they visited the Alhambra, one of the most important historical sites in all of western Europe.
"I got out into the world, and it was a great experience. My students needed to share the same experience," he said. "I'm a big believer in student travel. It's a big world, and our students need to see other cultures."
Hine was "blown away" when two of his previous students, Lee Kump Ph.D. '86 and David Mearns M.S. '86, and a senior scientist mentor, Eugene Shinn, established the Albert Hine Travel Award Endowment in his honor when he retired in 2017.
Fittingly, the intention of the endowment is to provide funds for graduate students in the College of Marine Science to travel abroad.
The gift was made in thanks of Hine, who had a tremendous impact on both Kump and Mearns.
"Al really did change the course of my career," said Kump, who first met Hine the summer before his senior year at the University of Chicago during a five-week marine science course on the coast of North Carolina. Hine's course confirmed for Kump that he wanted to pursue the subject, and he followed him to USF for graduate school.
More than a year into his master's thesis, Hine could see Kump wasn't passionate about the research he was doing and encouraged him to pursue studies with his USF colleague, Bob Garrels, a world-class geochemist.
"I was flabbergasted by that, because Al had been supporting me for over a year at great expense to his projects," said Kump, who is now the John Leone Dean of the College of Earth and Mineral Sciences at The Pennsylvania State University.
Kump said Hine looking out for his welfare in that way made a huge impression on him, and it's something he has strived to do for his own students.
"I've tried to live out Al's legacy there in my own career," he said.
Kump was very happy to contribute toward establishing an endowment in Hine's honor, especially with a focus on getting students out in the field.
"He was always looking for opportunities and took time out of his personal life to take us out in the field," said Kump, recalling memorable trips to Cay Sal Bank in the Bahamas and excursions surrounding a meeting of the Geological Society of America in Washington, D.C.
Likewise, Mearns said Hine played a huge role in his early development as a scientist.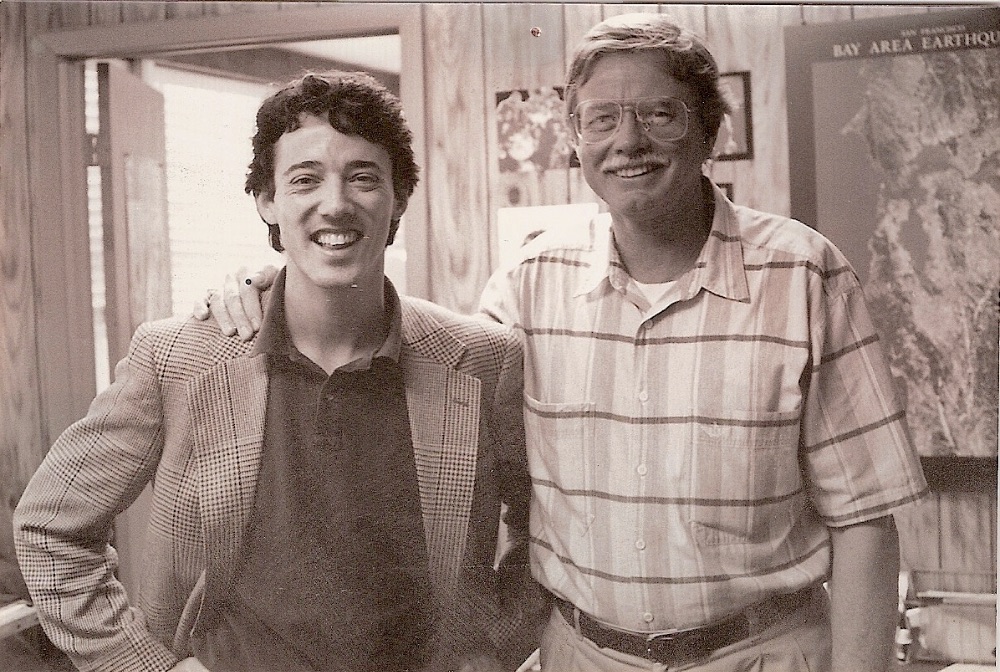 "He gave me opportunities that were the springboard for my own career in the marine science industry," said Mearns, who now serves as the director of Blue Water Recoveries Limited and has led the research and discovery of 21 major shipwrecks. Arguably USF's most famous alumnus on the global stage, Mearns recently received the university's highest honor, the Global Leadership Award.
"Looking back, Lee and I felt we learned the most from Al while working in the field with him, either on cruises or on geology field trips," said Mearns.
It made sense, then, to earmark the funds for College of Marine Science students to travel Mearns said.
"It was just kind of fate that you meet good people and you click with good people. And I clicked with those two, and they've remembered it," said Hine of Kump and Mearns.
Shortly after the fund was established, Hine and his wife, Jane, grew it with a gift of their own. More recently, they decided to include a gift to the endowment in their estate plans. Hine is also donating the royalties from his two books towards the fund.
"We're not millionaires, but we can at least do that," he said, and hopes other faculty will follow his example.
Though retired, it seems Hine is not done making an impact on USF marine science students.