The Dawn of a New Era Downtown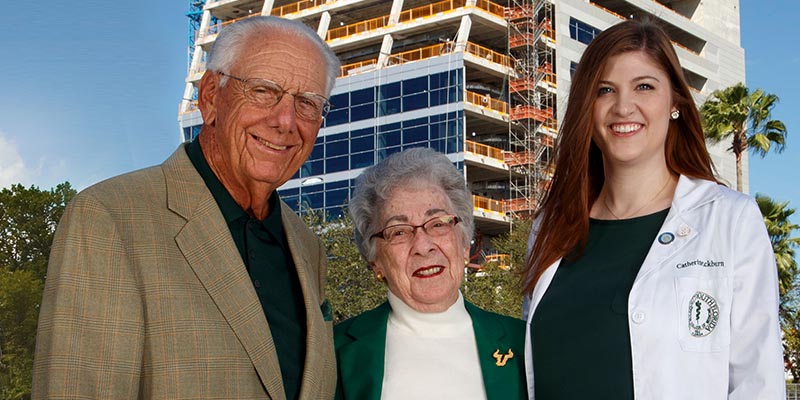 Dec. 1, 2018
Big things are on the horizon for USF. Though the university has achieved its hard-won Preeminent status in Florida, the drive to be the best has only intensified as USF's reputation continues to grow. Within USF Health, this momentum is taking physical shape in the form of a cutting-edge facility – the Morsani College of Medicine (MCOM) and Heart Institute at Water Street Tampa.
Located in the heart of Tampa's vibrant downtown waterfront district, the new medical school will be in close proximity to its clinical sites, where doctors-in-training spend more than half their time. Students can travel from class to clinical rotations via a breezy water taxi ride to USF's primary teaching hospital, Tampa General, or a short walk down the block to the world-class USF Center for Advanced Medical Learning and Simulation. The fast, hassle-free commute will provide a huge advantage to medical students who are already juggling overloaded schedules.
Since the announcement of the intent to move the college four years ago, applications have doubled and applicant MCAT scores have skyrocketed, making USF's incoming class the highest achieving medical school class in the state of Florida.
At the epicenter of this incredible progress lies the philanthropy that is making it all possible. This year alone, the university received two $1,000,000 gifts – one from USF President Judy Genshaft and Steven Greenbaum and another from an anonymous donor - and more than 50 gifts of $5,000 from MCOM alumni to support the future medical school. Gifts of every size are making a difference at USF and paving the way for a new era of health in downtown Tampa.