Curating Happiness: Stanton Storer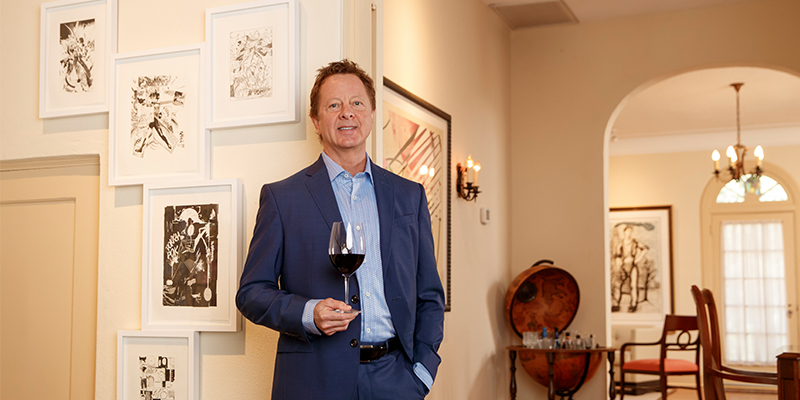 Stanton Storer posing in front of a suite of five photogravures on chine collé paper by world-renowed, New York-based artist Christian Marclay.
March 1, 2017
Enter Stanton Storer's beautiful 1926 Italianate-style home, pour yourself a glass of vintage vino and enjoy the art tour.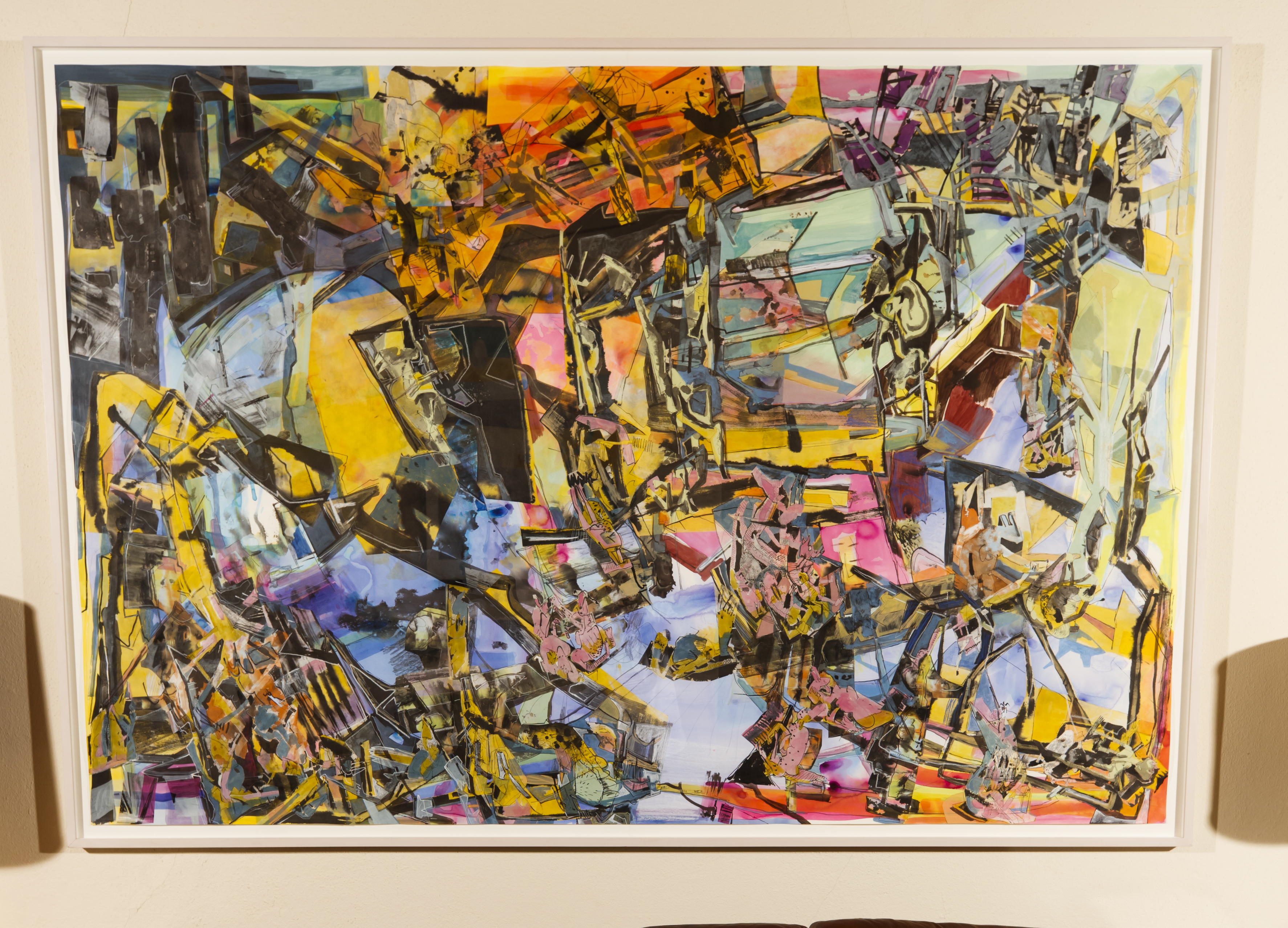 An eclectic collector of the unique, striking and abstract, Storer's art runs the gamut from steel sculptures forged by internationally acclaimed artists like Teresita Fernández to larger-than-life self-portraits of emerging art students.
Unlike some collectors who choose art based on investment value, Storer selects art that makes him feel, think and smile.
"I was looking for a positive influence on my life," said Storer, a self-employed oncology consultant. "Collecting fine art enhances my environment and brings me joy, satisfaction, and happiness as I walk throughout my house."
In what seems like a previous life, Storer was a workaholic. A director for an international pharmaceutical company, he clocked in 100 plus hours a week, answering emails at 3 a.m., monitoring the latest trade journals and staring at spreadsheets until his eyes blurred. Work was his life and his obsession - it consumed him.
In a twist of fate 15 years ago, Storer met two men in one night who would alter the course of his life forever.
While boarding a plane in Los Angeles, a man standing next to him received a call from his wife informing him she was filing for divorce. On the five hour flight home, the men sat next to each other discussing life and love, sharing stories and shedding tears.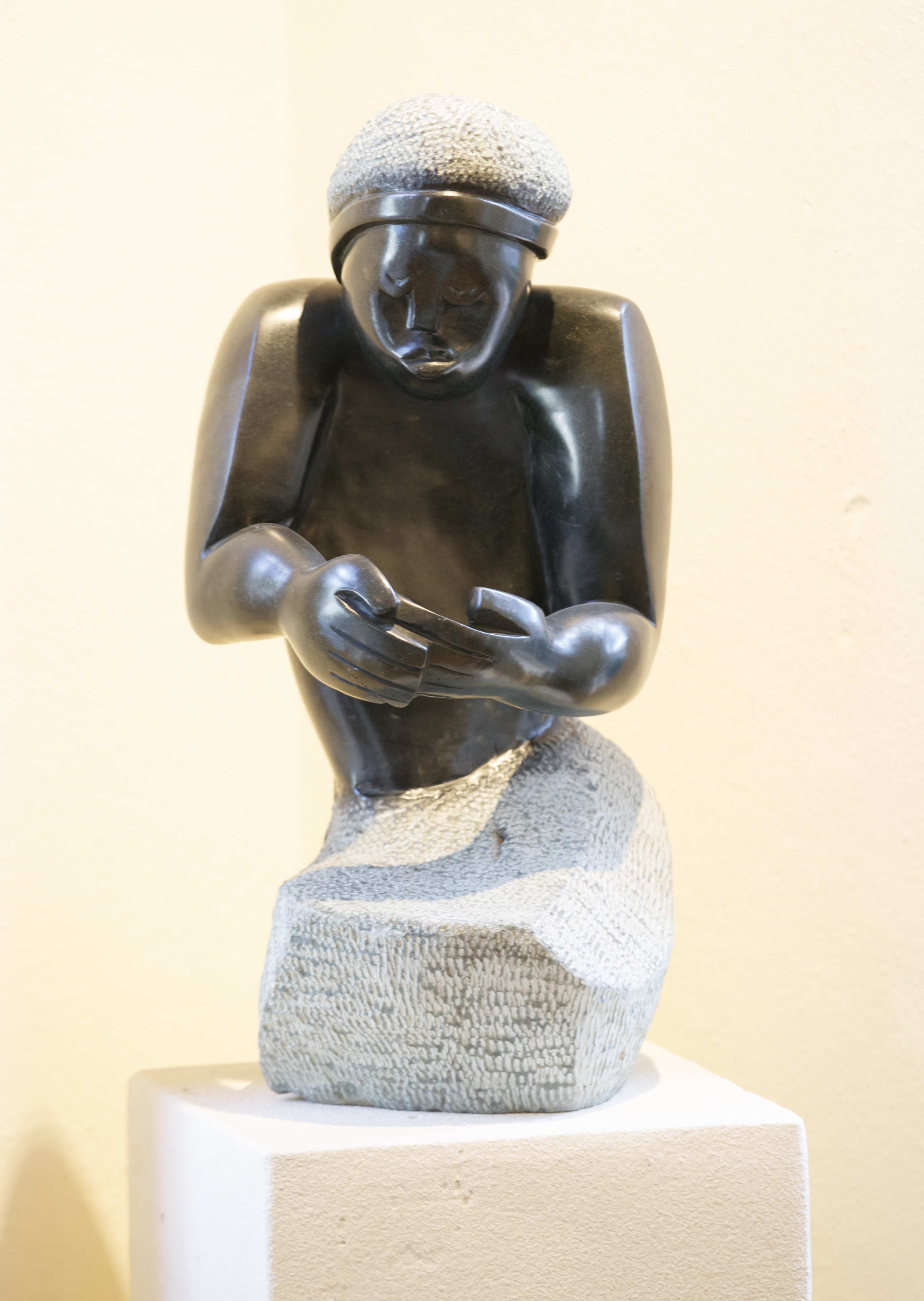 "At one point, he asked me what my passion was," said Storer, recalling that night with a ragged edge in his voice. "It was at that moment I realized that work was my only passion; I needed something else in my life."
Later that night an introspective Storer attended the Art for Life benefit and started seriously considering art for the first time. To his surprise, he instantly fell in love with a large, dramatic and chaotic painting called "Barking Dogs Signaled the End of the 20th Century" and won the bid to purchase it. The artist, Theo Wujcik, approached him after the event to discuss loaning the piece for an upcoming exhibition.
Wujcik and Storer formed a close friendship, bonding over a shared love of art, scotch and late-night dancing. A painter, printmaker and professor at the USF School of Art and Art History, Wujcik mentored Storer on art and the nuances of techniques and mediums. Storer, in turn, supported Wujcik's art and enabled him to travel and exhibit his work around the world.
In art, Storer found his new passion in life. He left his full-time, high-stress job and immersed himself in the art world – frequenting local galleries, traveling to exhibitions, meeting artists and collecting over 300 original pieces from around the world.
As his collection grew, so did his desire to share his passion with others and enrich the local art scene.
He became a prominent supporter of USF's Graphicstudio – a leading printmaking workshop – joining the Director's Circle (a group of distinguished donors), attending events, sponsoring exhibitions, and making generous contributions to Graphicstudio's operating fund and artist-in-residency program.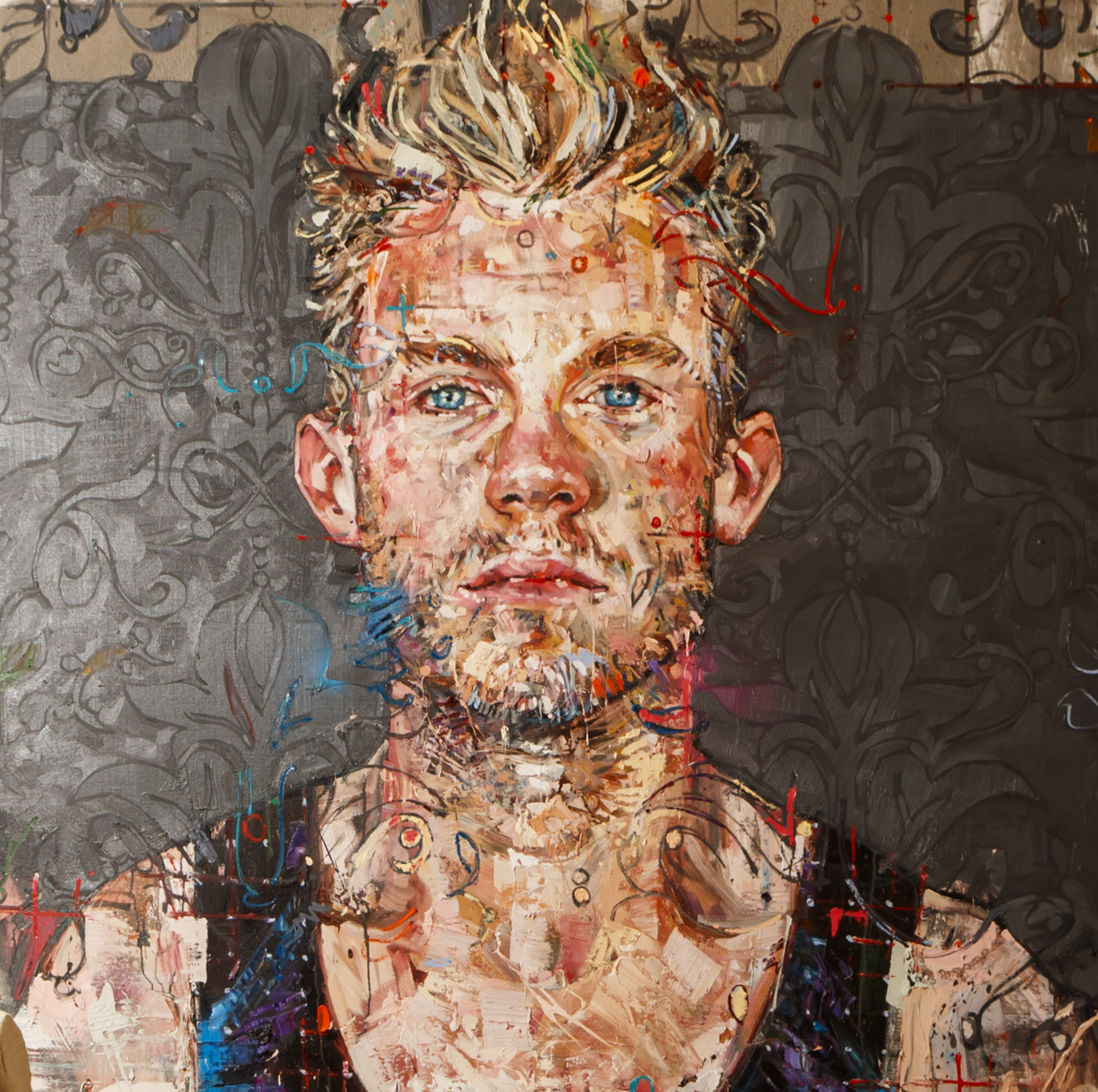 "I support Graphicstudio because it is a first class, world-renowned atelier that produces incredibly diverse works by various artists," said Storer. "The artists at Graphicstudio are pushing the boundaries and creating new mediums and approaches to art. It's a convenient and incredible resource for students and the local community to become better educated on art, meet artists from around the world and hear them speak about their practice."
In 2013, his appreciation and respect for students completing the rigorous Master of Fine arts program at USF moved him to create the Stanton Storer MFA Scholarship, a $10,000 five-year scholarship given to one student each year. And when his mentor Wujcik tragically passed away in March 2014, Storer was determined to honor and preserve his dear friend's legacy. In addition to curating over 30 of his works, Storer donated $25,000 to establish an endowed scholarship in Theo Wujcik's name to support students studying fine art at USF.
"Without Stanton, quite literally our top students wouldn't be here," said Wallace Wilson, Director of the School of Art and Art History. "We use his scholarship as a recruitment tool to attract the best art students to our program. These artists have a positive effect on our other students and help attract top faculty to our program, who want to work with really outstanding students."
Although Storer has already given in excess of $340,000 to support visual art scholarships and programs at USF, the impact of his generosity on students and the community spans far beyond any monetary number. And Storer's not done yet - not only has he enthusiastically renewed his support for the MFA scholarship, he also intends to make a significant promise to USF as a provision in his will.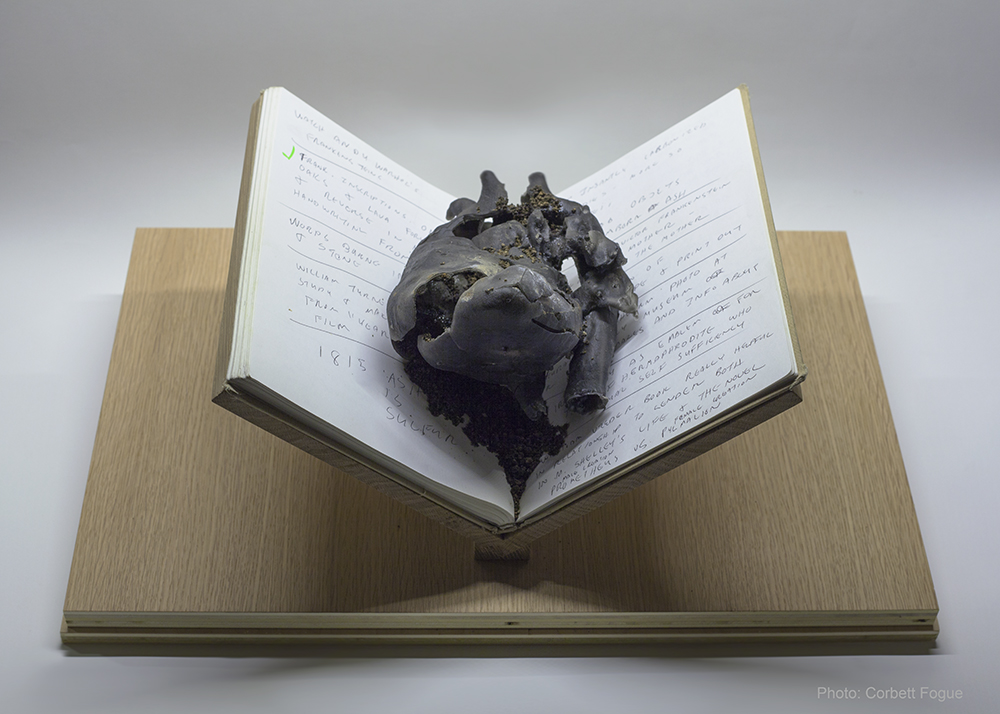 "Stanton truly saves the day," said Margaret Miller, Director of Graphicstudio and the USF Contemporary Art Museum. "Sponsoring exhibits, supporting art catalogues, commissioning pieces and collecting significant works from Graphicstudio, all of those things add up and enable us to keep moving forward and serving students and the community. We couldn't continue everything we do without incredible donors and supporters like him."
Perhaps one of the most generous things Storer does is to host a Director's Circle gala dinner in his home to honor graduating MFA students. Student works rotate on monitors throughout the house and three students are selected to speak on their practice in front of an audience of USF staff and faculty, community supporters and local art collectors.
"Speaking about my practice in front of a large group of art collectors was an incredible experience," said Matthew Wicks, the first recipient of the Stanton Storer MFA Scholarship. "Stanton is a remarkable guy with a great appreciation for art and a wonderful collection. Not only did his scholarship bring me to USF and allow me to establish a new life in Tampa, but he's been instrumental in putting me in contact with people in the local art scene too."
Storer often can't resist purchasing works from USF's end-of-year student exhibitions, displaying them proudly in his home alongside works by major artists like Christian Marclay, Keith Edmier Alex Katz, James Rosenquist, as well as pieces by his beloved friend Theo Wujcik who drew him into the art world all those years ago.